With our experience, we can help our customers throughout the production process, from an idea and testing through to production and the development of existing products. This gives customers the best solution for their products.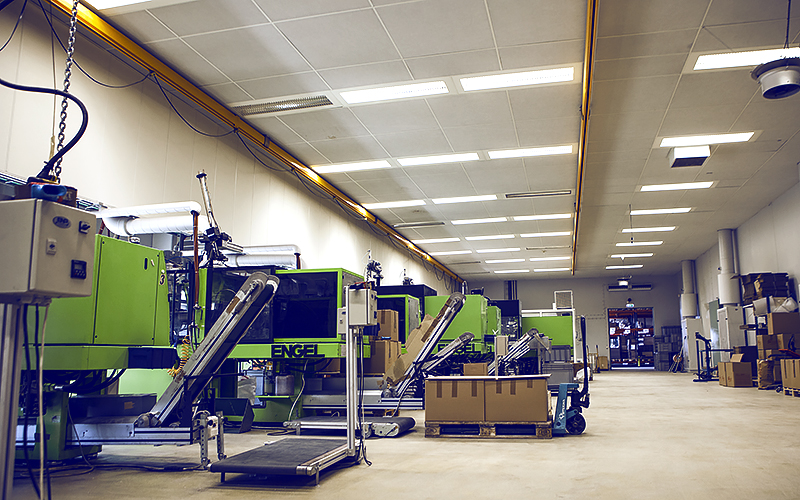 Thanks to our large and spacious premises, we have a good flow through the production. Today, we have 15 mould injectors with a clamping force capacity from 25 to 250 tonnes, which means we can manufacture plastic parts from 1g to 1000g. This creates a flexibility in production and gives us the possibility to produce everything from small plastic details to large plastic components.
We are constantly working to streamline production and therefore only utilise machines from market-leading suppliers, equipped with robots and central suction facilities for shorter production time and higher quality. We even have experience in cleanroom production and post-production with, for example, assembly for those customers who require this type of solution.
Production
In the idea phase, we support the customer with the choice of materials, design drawings and cost calculations to optimize the end product.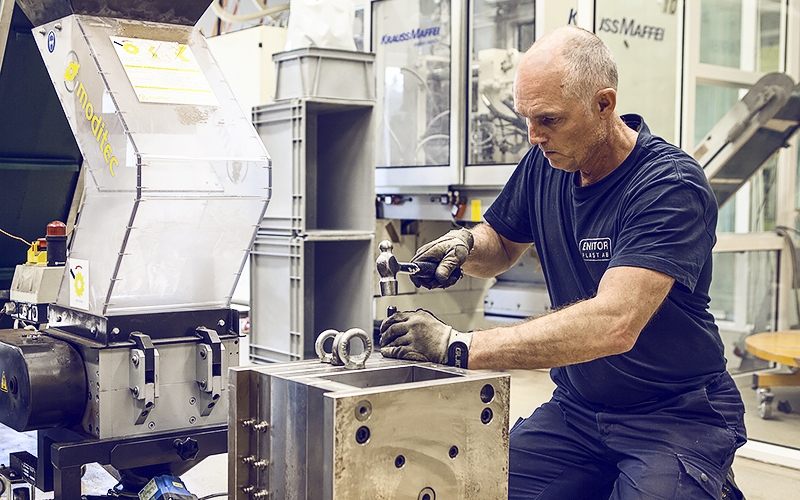 We test the production to adjust the tools and optimize the upcoming production. We provide the customer with a test series for evaluation, which provides a good basis for decision making and enables the production of sales material etc.
Now we start the final production. Here we can now guarantee a finished product of high quality and low production costs based on previous documentation and optimization. We always give the customer a final delivery date and guarantee a high delivery reliability.
Enitor Plast has developed plastic injection moulded products for 30 years and has a vast experience in plastic production. Together with the customer, we develop better quality in the end product, which results in lower costs and enables the customer to take market shares and expand in new markets.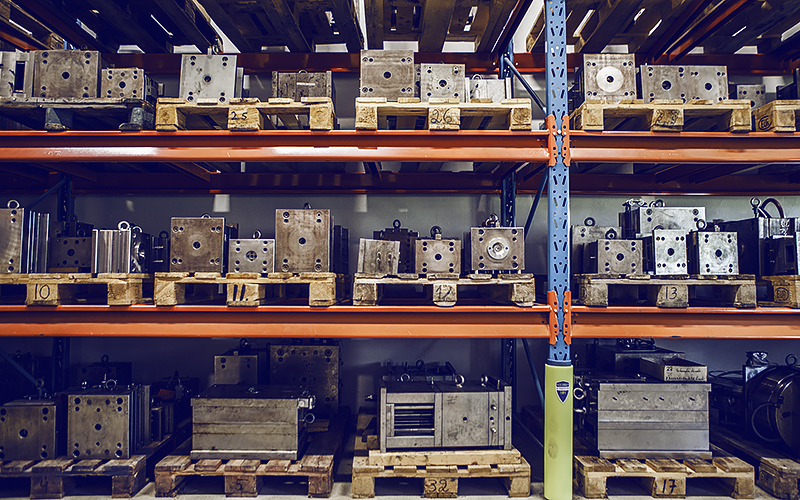 We store the customer's tools at our premises and ensure that they are always production optimized for quick repetitions when needs arise. We also ensure that the storage of the customer's tools is as safe as possible, which minimizes the insurance costs for the customer.